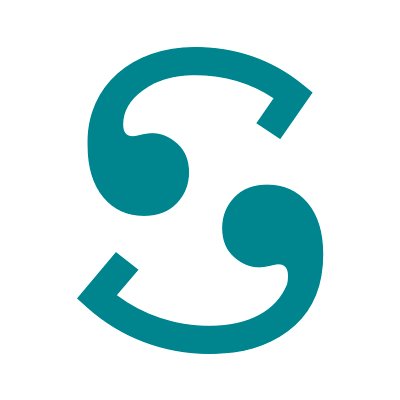 Transcript
00:00.00
jeffekennedy
Good morning everyone this is Jeffe Kennedy author of fantasy romance and romantic fantasy I'm here with my first cup of coffee which if you are on video you will have noted is actually Starbucks today. Um, oh I should say today is Monday February Twenty Eighth Twenty Twenty two last day off 2022? Ah, no wrong last day February that was a funny slide. Um, and the husband went and did an airport ride for someone early this morning. And he brought me back a special release day Starbucks treat because yay today's release day Woooo Grey Magic out in the world living large very exciting. Yeah, um I was trying to think about what am I going to talk about today other than gray magic is out in the world I mentioned on Friday like maybe I could do a reading or something like that. But only 1 person said that they wanted that sorry Laura. Um, you know and like Facebook live and I don't know we'll sort of see how the day progresses. Um, yeah, yeah, it's a funny thing. I often get asked what I do to celebrate release days and release days. Um, and I I do think I've talked about this many times before to release days to me feel like a um, a relaxing a letting go a coming down. As opposed to like a pitch of woohoo. Um I love that there were so many wonderful preorders for this book I reached a personal best more preorders for this book than any book that've done on my own a couple of the anthologies have. Gotten bigger but you know for all that the anthologies there's like 4 of us. There's not 4 times. It's manying preorderss for this. so so yeah I'm just um, I'm thrilled delighted and thrilled. Ah, and of course you know it's a funny time with with Russia invading Ukraine and how that's been going and the people working on that lots of of good comments out in the world though.
02:51.20
jeffekennedy
You know people reminding us that we still need joy. We still need those things oops that's the Darynda text tone hold on a moment all right? So Darynda is going deep into writer cave to finish her books so she's. Tapping out for the week her books her book I'm like fuzzy brain to- today I don't know why. Yeah, um, it could be just like that release day energy going out into the world. Maybe I won't do a whole lot today. We'll see it was funny because um I had church yesterday with. Megan and Charlie we had a bottle of champagne that was lovely I'm trying to think if I'm allowed to we were celebrating a couple things I can't remember if I'm allowed to say so and I don't know. Could it be that drinking a lot of champagne yesterday afternoon is responsible for me being muzzyheaded this morning say it isn't so I don't think that's it. So anyway, um, rambling podcast today I should be like doing. Some sort of snazzy release day thing and yet this is what you get, you get me muddling my way through my Starbucks.
04:30.85
jeffekennedy
Yeah, so um, Darynda's crunching to finish this book I may not do a lot today. That's what I was thinking about was um, Megan was asking me if now that I've finished gray magic and released it if I'm going to take some time off and I said well I did take some time off. Last week and she she was very funny because she's like and what did you do and I said well Monday and Tuesday I was in l a doing the hotel search for nebula conference and Wednesday I pretty much flew back. You know there was a travel day and. I did do copy edits and polishing. So I said okay you know, but that's that's not drafting but I did work on the book that day and I said that then Thursday and Friday and over the weekend I didn't write at all. And she said yes, but what did you do and I was like well I did a lot of business stuff getting things off my to do list and she's like that doesn't count as taking time off I'm like yeah but what would I do? What would I do with myself, especially with it being the end of February I mean. It's kind of warming up but it's not great. Weather. It's not like I can be out puttering on the garden It's not nice enough for that and yeah, what would I do I mean I did take you know yesterday afternoon I went and ran some errands and and I did dork around a lot this weekend. I got a lot of household things done. So so I don't know I'd much rather if I'm going to take time off and like not work on anything at all I'd much rather do it when I get to go do fun things.
06:19.40
jeffekennedy
Ah, so so yeah, I've got some some things to do I'm doing a panel this afternoon an online panel for pro writing aid they asked if sifho would do something and so I'm doing it. Um, Lexi Chantal put it together. And I'm doing it with Mary Robinette Kowal and I don't think anybody else we asked a couple other people and I think they couldn't do it so but we're gonna talk about writing fantasy and that'll be interesting. Otherwise I don't think I have major obligations today I may just try to um you know, just post things and be around and that sort of thing and who knows Laura Darnell maybe I will do a Facebook live thing but um, right now I'm feeling a little. Like not so much do I want to do that I also feel like even though it's good to promote things and remind people that there's you know, give us our escapism and. And my story I mean great magic is very much about fighting tyranny and fighting the putants of the world. Um, even though I you know do think it's okay I also feel weird partying too much. You know? Yeah. So um, it's only seven and a half minutes I need to think of other things to talk about here I do have notes I should talk about that. So I've been reading Juliette Marillier I had mentioned that. Gonna try to only say her name once because the transcript really hates that name but I'm now on the third book of the 7 waters series and so first one's daughter of the forest then son of the shadows and now child of the prophecy. And it's very interesting how she goes about her series I kind of feel a little bit like where has she been all my reading life. Why didn't I pick up daughter of the forest a long time ago since it's been on my Kindle forever. She really writes fantasy romance guys. Um, it's each one of her books has a core romance. That's very important to the development of the character.
09:03.00
jeffekennedy
And it's interesting to me that she's published by tor and she's really presented as being fantasy and her fantasy is very dense and delicious. Her word world building is gorgeous. Although it's more like a historical fantasy. It's all set in. Um. I think sort of a non-time delimited ireland a lot of it's you know, sort of with the old ones and the the fae and humans and then the conflict between Ireland and Britain. And there's vikings who arrive. So you know it's sort of that vaguely Authurian time scale someone who knows more about specific history periods might be able to tell me but I I suspect she's deliberately vague about it. Um. And there's nothing at least so far. No mention of of Arthur or any of that stuff. Besides that would be in Britain and there's occasionally trips into Britain. But for the most part it takes place in Ireland and it's very irish and. I would say that one of the huge differences between how she writes the kind of story that she writes and the kind of story I write is sneeze I want to say that she kills people off. More readily than I do and I'm wondering if that's true. She takes a a broader scope approach than I do so for example and I feel like this isn't spoilery. But if you don't want to know anything tap out. In the first book. Oh and I should look up what this fairy tale is hold on. Okay, so daughter of the forest is a retelling of the wild swans which was ah now I'm fresh on this knowledge Hans Christian Anderson's story where. Princesses 11 brothers are turned into swans and she must labor to break the enchantment in daughter of the forest. There's 7 and the 6 brothers are turned into swans and the youngest the daughter has to do all this stuff to break the enchantment. And after that I mean I could really see how she deliberately set out to do this fairy tale retelling and then the subsequent stories are not but she uses romance tropes you guys I mean they're totally she does enemies to lovers.
11:49.32
jeffekennedy
In the first 2 books second book is even secret baby. Um, which I just wonder what people would think if I said you know these are these strokes that are being used. Um, so I think. Were I writing it I would have um, wanted to go on from daughter of the forest because it's all told from ah sosha's point of view. The the daughter who must labor and I think it's I think they're all first person point of view. Seems to me so that's all told from her point of view and I really expected the next book to be like go into one of the brothers stories which is I think what the traditional romance canon approach would do and instead it picks up with sources. Daughter um, son up the shadows of about her daughter and there are I'm trying to do this without spoilering I feel like this really isn't much of a spoiler because you find out within a couple of first couple of pages but like. In the time between the first and second book 2 of the brothers have died and they've died in battle and I guess that's very realistic and she wants I feel like she kills people off much more readily than I do um and I know that I have characters die. But i. Think I tend to I would have liked had all the brothers live and so it's an interesting choice to me. um and yeah you know it's um I think she's going for this sort of generational scope which is. And I tend to be much more close focused and maybe that's the difference between you know people often ask? What's you know, like romantic fantasy fantasy romance and this has a much more over the generations scope like that. And so now the third book child of the prophecy is someone else's child and and I was really trying to figure out who it was gonna be and it took me a little while because told from that first person it's like what are the clues who who is this. And so it's kind of cool when you figure out who it is and so now it's not as big a leap in time as there was from well actually it is close to the same leap in time from book 1 to 2 and 2 to 3.
14:35.39
jeffekennedy
So so yeah, that makes it interesting I don't know that I would do it that way shit I get much more attached to my characters I think than she does and maybe that's part of where I'm getting this where she's much more willing to kill her characters off. You know, like having. 2 of the brothers die in battle like that off page in the interim and I mean it's like well I guess that's realistic because that's what happened in that era still yeah. I would not be so willing to do that and that may be my um, you know we talk about voice. What is an author's voice and I was explaining this to someone over the weekend this gal who for romancing the vote I donated six months of author coaching and the gal who won paid. Over $1500 to to win that and was like wow um, and so we were talking about voice and I said that voice the best explanation I've ever heard of author voice is that it arises from your beliefs. And yeah, so that your beliefs infuse everything you write and you do refine that over time and she was talking about refining voice and what that meant and she kind of had. I don't know a different perspective on it than I do she was talking about trying out different kinds of stories and seeing which ones fit her voice and and I was voice is a hard thing to talk about because it doesn't always make sense. Yes, it. Or maybe it defies quantification rather than making sense. Yes, it arises from your beliefs it arises from the core of who you are as a person but many of us are muddy about who we are as people especially when we're younger and. Especially when you're first refining your craft as a writer. You don't always know how to have that shine through in everything you write if that makes sense and 1 thing that she said was I said so that you sound. It takes a lot of writing it takes a lot of words and a lot of refining and I'm repeating myself cutting away things cutting away the chaff and I said so that you don't sound like your influences anymore and she said oh well I have.
17:24.31
jeffekennedy
So many influences that won't be a problem for me and it's like yeah actually I that does muddy things I think that muddies things. Um you want your voice to come through like clear water and. When you have a lot of influences or a lot of things ah getting in the way then it's not clear water and I think the only thing that does get to that point where you purify is writing a whole lot and that's why we talk about you know like a million words. To learn your craft or to get your voice to come through or there's a lot of people who you know like this end goal. Whatever it is but write a million words. Um, yeah, it just takes that that repeated practice. David's always telling me. You know about because he's a musician about the ah you know like how the Beatles played in those german pubs for a long time and they played a lot of covers and they played their own songs too. But you know like night after night after night and that's the kind of thing that you need to do like be. Before you hit this this point of recognizable I want to say brilliance but it doesn't have to be brilliant, but where your voice comes through where it's like this is your thing that you've created this is your art you have to spend. A lot of time doing it over and over again until you really cut away all of the things that are not you and that part that is you really shines through It's interesting to me with the bonds of magic books and people have already been setting me. Notes because people have read it already. That's so funny to me. It's like well this one gals in France. So I guess she read it all day today and she already read it and loved it and she said that this is her favorite of my books and I've been hearing that from a lot of people. And I've been thinking about that and I think in some ways you know though I loved all of the 12 kingdoms and uncharted realms books those started from a slightly muddier place for me and that world is shaped by my other influences. Um. And then there's all the spinoffs to that and I I do love all those books but I do think that they speak more to my influences than to where I'm at now. Um forgotten. The empires is maybe a step in between.
20:11.58
jeffekennedy
But then when I wrote Dark Wizard that was a book I really wanted to write for a long time and I do think that that book and maybe this series is more me than than anything else. Maybe my voice is shining. Most clearly through this. So um, so now happy release day to me and to you thanks to all of you for supporting these books and I will be rounding about today. So now. And I will talk to you all tomorrow you all take care bye bye.